Crozz one 2G 100
Robust and elegant stand for placing monitors and compact equipment
Tray widths 46cm
Measuring height of the base cart is 101cm
Basic cart includes: side cover with cable duct and power strip, stainless steel section, chassis with castors,
Based on our modular concept, various accessories can be added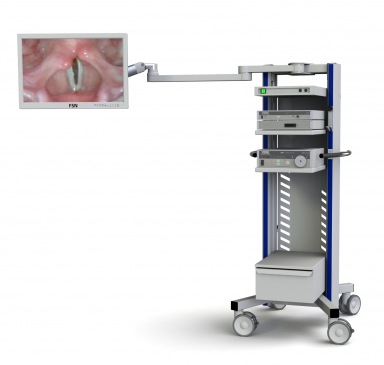 Medical equipment carts for ENT applications are often based on the Crozz of Flexx cart series. The available shelf widths are suitable for equipment from Karl Storz, Olympus, Pentax and Fujinon. The products shown here, can be used for both rigid...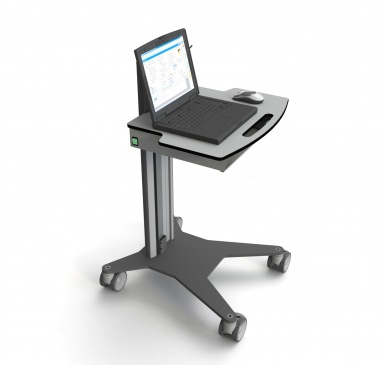 At various places in the hospital access is required to patient data (PDMS, Endobase, EndoPro, Hix, Epic, etc.). For this purpose computers are used that have access to a central database via the internal computer network. There are several comput...
Since we design and produce our products ourselves, we are fully capable of supplying custom work at attractive prices. Should you have specific wishes with respect to the products available, or if entirely new articles are involved, we have the means to develop a product within a short period. Custom work is done in close consultation with the client and is, as with all Jansen Medicars products, always durable and of the quality you are accustomed to.
---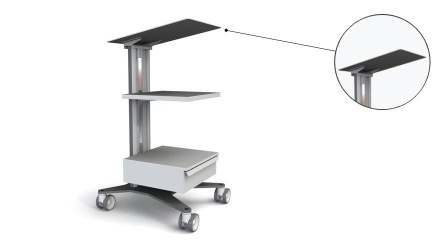 Flexx one 100 with custom top shelf
Customized worktop for Flexx one 100 and one 100 Crozz
5mm thick aluminum shelf that is placed at an angle
The rear side is provided with a raised edge in order to prevent the installed equipment to slide...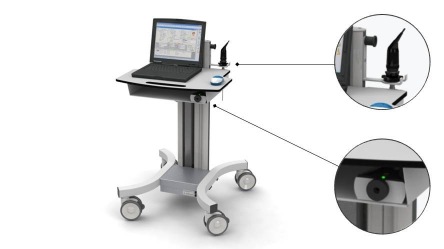 Custom camera holder and device mounting
Customized holder for endoscopic camera, that can be used for a camera head with and without attached endoscope.
Customized bracket to mount the UBI Led by Comeg.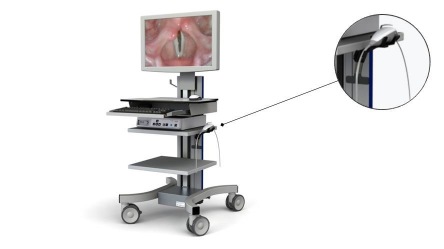 Customized scope holder
Customization holder for Pentax vivideo scope
Mounting on the side of the shelf on which the vivideo system is placed
The scope holder is made of stainless steel
Composition
Geen samenstelling beschikbaar, kies een andere afbeelding.
The above selected configuration is composed of selected items listed below. Please consult the available documentation under the tab "Downloads" for more information. Feel free to contact us, we will be happy to assist.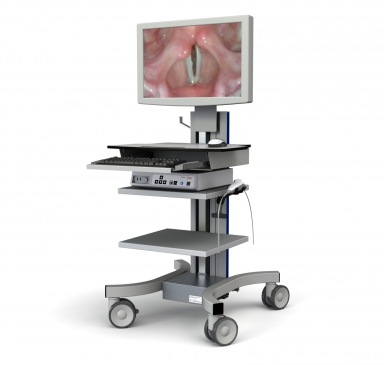 Crozz one 2G 100 Vivideo cart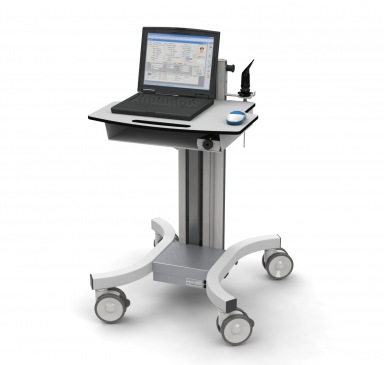 Crozz one 2G 100 with worktop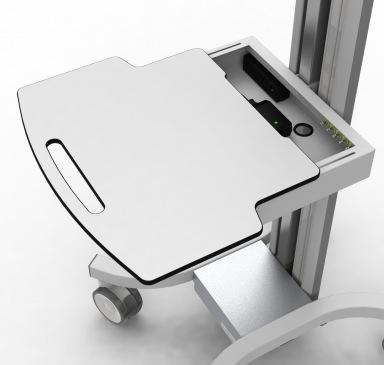 Crozz one 2G 100 with worktop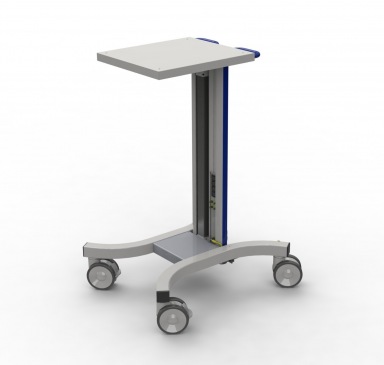 Crozz one 2G 100 /S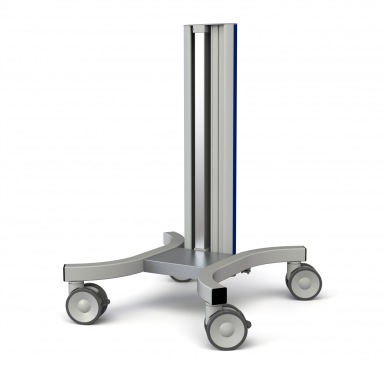 Crozz one 2G 100 basic cart