Digestive & Liver Diseases
The Crozz three is developed for interventions and investigations using a flexible endoscope (ERCP, bronchoscopy, esophagoscopy, gastroscopy, rectoscopy, sigmoidoscopy and colonoscopy). Using this cart a compact mobile setup of the equipment can be realized, that also provides space to accommodate all the necessary materials, such as endoscopes, suction canisters, and disposables (gloves, needles, ampoules, etc.). A large worktop is provided at an ergonomic height, and has a drawer that can be opened both at the front and the rear side of the cart. For the optimal positioning of the endoscopic image, the cart can be equipped with a long monitor arm. These can be used in combination with the equipment from different manufacturers:
Endoscopy equipment including Olympus, Pentax and Fujinon,
Pumps from Olympus, Medela, etc.,
Electro surgery equipment from Erbe, etc.,
....
The above mentioned applications are configurations based on our standard medical carts. These standard carts are modular in design, allowing to create any configuration according to customer specification. This means that the displayed cart configurations can be adjusted as desired. This includes for example removing or adding a shelf, bottle bracket or other components. In case a desired item is not part of our standard product range, it is also possible to deliver custom made parts. In this case we can design the required item, and produce this design for you. Please contact our sales department to discuss the possibilities.
---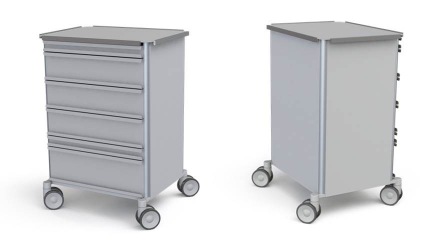 Custom medication cart
Customized cart for medication
Very solid construction of steel and aluminum
Equipped with smooth rolling double wheel castors, the front two are lockable
Fully extending drawers with a frame for placing standa...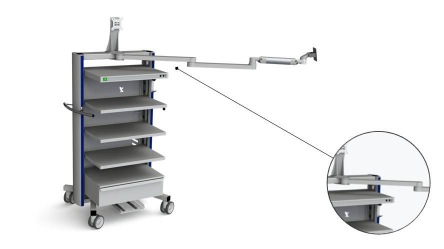 Crozz equipment cart with extra long monitor arm
3Easy arm with customized long first extension
The length of the first extension is 65cm, this makes the total length of the arm 175cm.
Suitable for screens up to 12kg
Composition
Geen samenstelling beschikbaar, kies een andere afbeelding.
The above selected configuration is composed of selected items listed below. Please consult the available documentation under the tab "Downloads" for more information. Feel free to contact us, we will be happy to assist.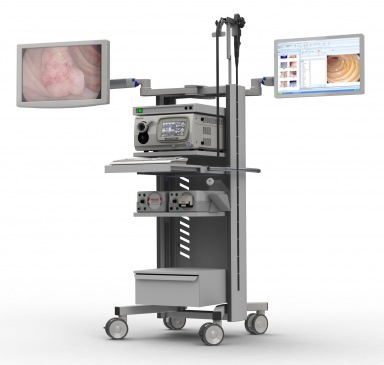 - Crozz two 2G 430 Gastroscopy trolley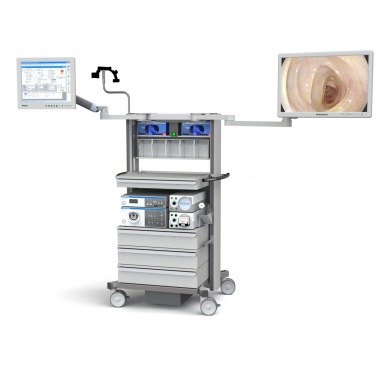 Crozz three 650 Equipment cart for endoscopy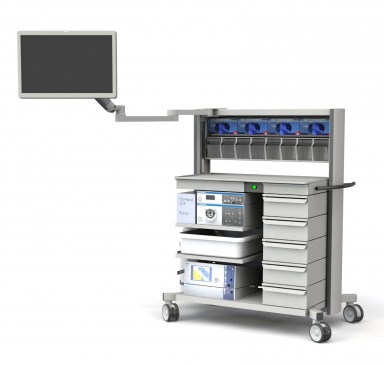 Crozz three 2G 1000 Cart for pulmonary function department