Electro surgery cart
This cart for electro surgery is based on the Flexx 54-100 cart. This cart is equipped with a bottle holder that stores maximum 3 gas bottles. The standard runners on the cart are used to mount accessories, like the basked as shown in the picture. This cart can be used for electro surgery system of all different brands, like:
BOWA, Covidien, EMED, Guoteng, Special Medical Technology, WEM Equipamentos Eletrônicos, Life Support Systems, Medical Econet, Wallach Surgical Devices, Inomed Medizintechnik, KLS Martin Group, Erbe Elektromedizin, ATMOS MedizinTechnik, Beful, ZERONE, Lamidey Noury Medical, DAIWHA, Bovie Medical Corporation, DELTRONIX Equipamentos Ltda, LED, Micromed Medizintechnik, Contact, Eschmann Equipment, Kavandish System, UNION MEDICAL, Alsa Apparecchi Medicali, Alan electronic Systems Pvt Ltd, Meyer-Haake, Contec Medical Systems, Nison Instrument, ÜZÜMCÜ and 4TEK SRL.
The above mentioned applications are configurations based on our standard medical carts. These standard carts are modular in design, allowing to create any configuration according to customer specification. This means that the displayed cart configurations can be adjusted as desired. This includes for example removing or adding a shelf, bottle bracket or other components. In case a desired item is not part of our standard product range, it is also possible to deliver custom made parts. In this case we can design the required item, and produce this design for you. Please contact our sales department to discuss the possibilities.
Composition
Geen samenstelling beschikbaar, kies een andere afbeelding.
The above selected configuration is composed of selected items listed below. Please consult the available documentation under the tab "Downloads" for more information. Feel free to contact us, we will be happy to assist.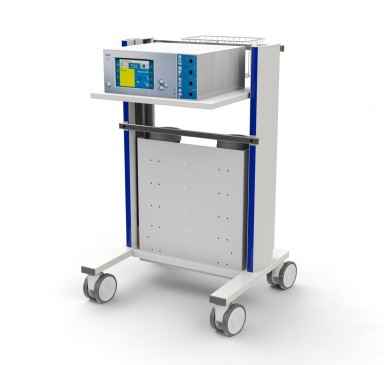 Flexx two 54-100 electrosurgery trolley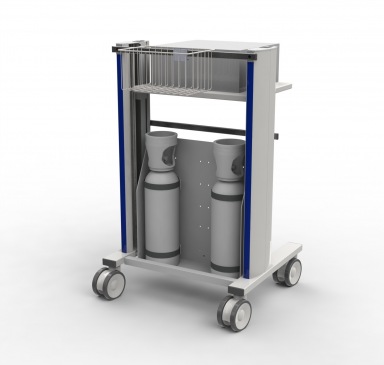 Flexx two 54-100 electrosurgery trolley