Crozz three 2G 650
Wide cart with semi-closed sides and a large work top with raised edge.
The cart is 142cm in high and has a 65cm tray width
The basic cart includes: chassis with castors, a big work top, two, stainless steel tube set, Side covers with cable ducts, 12-way power strip and a rear door.
Worktop light
According modular concept to include various accessories
Available with electric drive system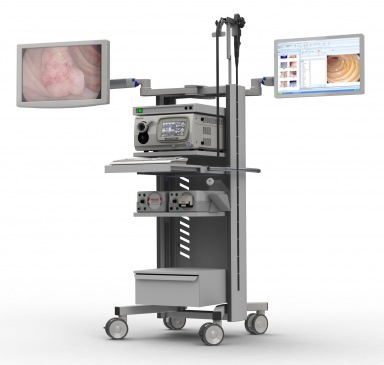 The Crozz three is developed for interventions and investigations using a flexible endoscope (Read more
This crash cart is designed to quickly move endoscopic equipment to -for example- the OR or the X-ray department. The cart is equipped with a Motor Drive System, which makes it easy to move this cart over long distances by only one person. The car...
Since we design and produce our products ourselves, we are fully capable of supplying custom work at attractive prices. Should you have specific wishes with respect to the products available, or if entirely new articles are involved, we have the means to develop a product within a short period. Custom work is done in close consultation with the client and is, as with all Jansen Medicars products, always durable and of the quality you are accustomed to.
---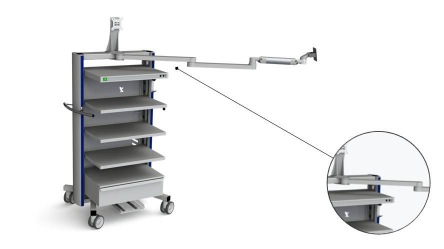 Crozz equipment cart with extra long monitor arm
3Easy arm with customized long first extension
The length of the first extension is 65cm, this makes the total length of the arm 175cm.
Suitable for screens up to 12kg
Composition
Geen samenstelling beschikbaar, kies een andere afbeelding.
The above selected configuration is composed of selected items listed below. Please consult the available documentation under the tab "Downloads" for more information. Feel free to contact us, we will be happy to assist.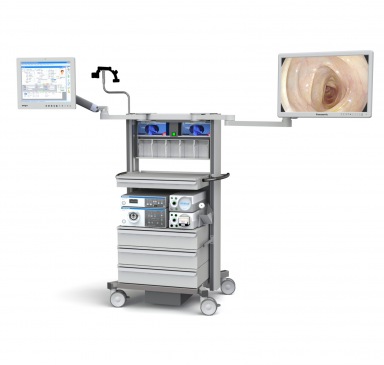 Crozz three 650 Equipment cart for endoscopy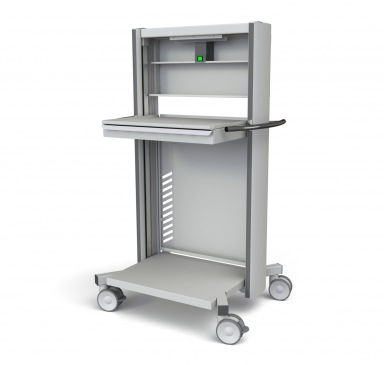 Crozz three 650 Basic cart