Medical grade 19" U-rack cart
Solid hospital grade 19-inch U-rack cart, with front and back door
Central main power switch
Equipped with a 1600VA medical isolation transformer as standard
5-way patch panel
125mm double roll design wheels
Optionally expandable with stand for mounting trays, arms and other accessories.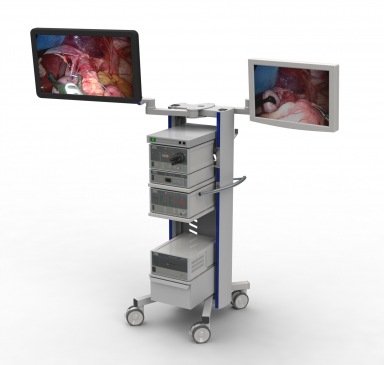 For minimally invasive surgery, multiple medical devices are needed. Usually these devices are placed on a medical cart. The exact composition of the various devices is determined by the surgical procedure that is carried out with the equipment. A...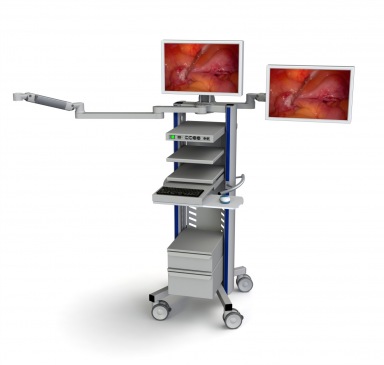 When removing a tumor during surgery, a biopsy is taken to the lab for examination to see if sufficient tissue is removed from the patient. Using fluorescence image-guided surgery (FIGS) there is a paradigm shift discernible with surgeons. The sur...
Since we design and produce our products ourselves, we are fully capable of supplying custom work at attractive prices. Should you have specific wishes with respect to the products available, or if entirely new articles are involved, we have the means to develop a product within a short period. Custom work is done in close consultation with the client and is, as with all Jansen Medicars products, always durable and of the quality you are accustomed to.
Composition
Geen samenstelling beschikbaar, kies een andere afbeelding.
The above selected configuration is composed of selected items listed below. Please consult the available documentation under the tab "Downloads" for more information. Feel free to contact us, we will be happy to assist.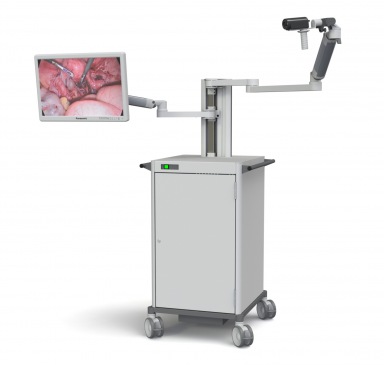 Medical grade 19" U-rack cart with mounting colomn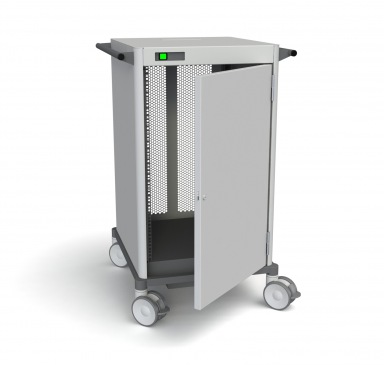 Medical grade 19" U-rack cart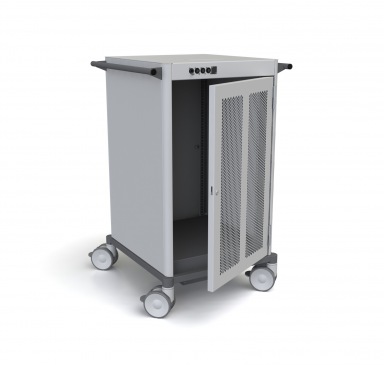 Medical grade 19" U-rack cart