Flexx three
Wide cart with semi-closed sides
Large worktop of 100cm wide.
The cart is 100cm in highed and has two columns with a shelf width of 43cm
The basic cart includes: chassis with 100mm double wheel castors, a big work top, stainless steel tube set and Side covers with cable ducts.
The cart is based on a modular concept, allowing to easily add various accessories
Every manufacturer of pacemakers and defibrillators provides its own programmer for reading and programming of pacemakers and defibrillators (St. Jude Medical, Boston Scientific, Medtronic, Biotronik, Cameron Health, Ela Medical, Sorin Group). The...
Since we design and produce our products ourselves, we are fully capable of supplying custom work at attractive prices. Should you have specific wishes with respect to the products available, or if entirely new articles are involved, we have the means to develop a product within a short period. Custom work is done in close consultation with the client and is, as with all Jansen Medicars products, always durable and of the quality you are accustomed to.
Composition
Geen samenstelling beschikbaar, kies een andere afbeelding.
The above selected configuration is composed of selected items listed below. Please consult the available documentation under the tab "Downloads" for more information. Feel free to contact us, we will be happy to assist.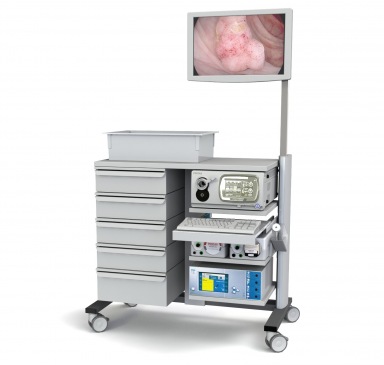 Flexx three equipment cart for endoscopy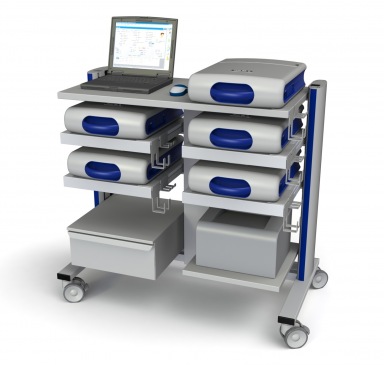 Flexx three equiipment cart for Pacemaker and ICD programmers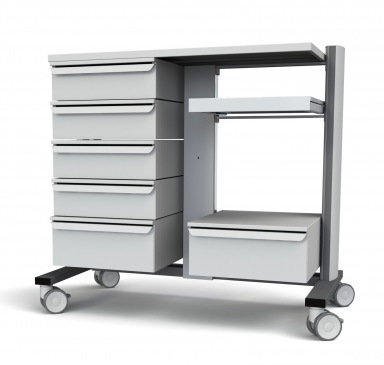 Flexx three with drawers and shelves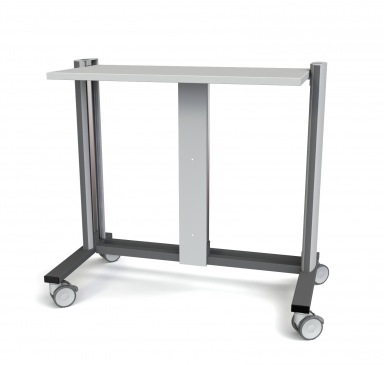 Flexx three Basic cart