Aeroo 140
Elegant and robust wall mounted carrier system for direct mounting on the wall.
Ideal for compact arrangements of medical equipment in small spaces.
The base consists of an 141cm long aluminum column with a cable channel, a stainless steel mounting tube and two end caps for mounting it on the wall.
Based on our modular concept, various accessories can be added.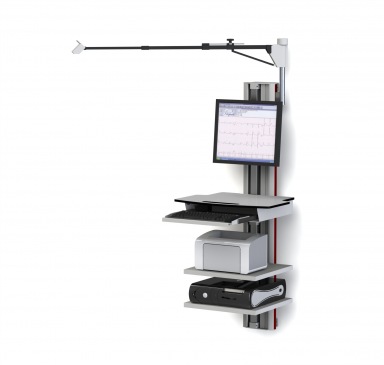 For taking an electrocardiogram (ECG), for example at an exercise test (ergometry), a patient is connected to the ECG equipment. Mostly to patients with ischemia or cardiac arrhythmias. An ECG is for example taken at rest or during exercise (bicyc...
Since we design and produce our products ourselves, we are fully capable of supplying custom work at attractive prices. Should you have specific wishes with respect to the products available, or if entirely new articles are involved, we have the means to develop a product within a short period. Custom work is done in close consultation with the client and is, as with all Jansen Medicars products, always durable and of the quality you are accustomed to.
Composition
Geen samenstelling beschikbaar, kies een andere afbeelding.
The above selected configuration is composed of selected items listed below. Please consult the available documentation under the tab "Downloads" for more information. Feel free to contact us, we will be happy to assist.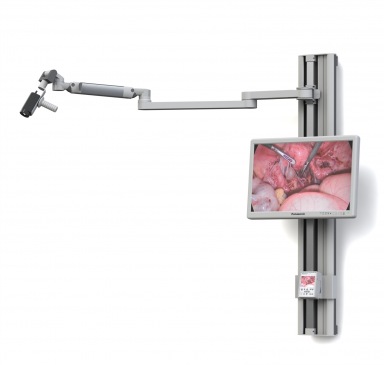 Aeroo 140 video recording system with the Panasonic AG-MDR15 POVCAM camera and recorder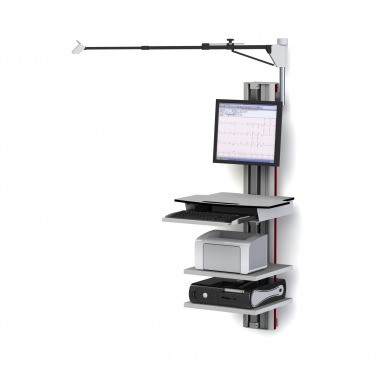 Aeroo 140 wall system for ECG measurement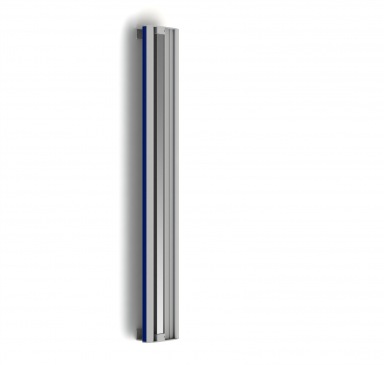 Aeroo 140 carrier system for wall mount