Patient entertainment systeem
In order to make the stay of patients as pleasant as possible, most hospitals and clinics have implemented hospital entertainment systems. A standard entertainment system is a dedicated panel PC with a touch screen that is mounted on a ceiling pendant to position it close to the patient. These systems usually integrate many functions like TV, radio, telephone, games and the use of internet. Today we are ready for the next innovation in patient entertainment. Jansen Medicars has developed a new hospital entertainment concept.
When having a look at the currently available patient entertainment systems, it is clear that these are not based on the latest state of technology. Because the market for this specific entertainment systems is relatively small, it is not possible to quickly follow the innovations that we see for the high volume commercial applications and systems. Since technological developments follow each other in quick succession, this is not expected to get better. However, it will greatly improve the experience when the latest technology is available for the patient.
In addition, there is also an increase in the use of mobile devices by the public. This results in patients bringing their own smart phone, tablet or notebook computer to the hospital, clinic or rehabilitation center. Practically they prefer the use of their own devices over the available entertainment system, resulting in a decline in the use of hospital entertainment systems. This is also exacerbated by the lack of a modern digital video inputs on the existing entertainment systems, like HDMI.
A good way to deal with the above addressed issues is to reduce the functionality of the entertainment system to a standard available TV, and to provide a connection between this TV and the patient's devices. The use of a standard commercially available TV has some clear advantages. The high resolution screen and the possibility to connect mobile devices provides a more interesting platform for the patient. It offers more features than the current systems, resulting in a better entertainment experience and a nicer stay. In addition this solution is also much better priced: a TV that fits well in this application is available for very low cost.
For a good implementation of this system, the TV needs to be located close to the patient. In most cases a ceiling arm is used, which gives the patient the possibility to optimize the position of the screen. Analysis of the available arm systems shows that there are situations where the arm has insufficient freedom of movement. Therefore improvements are implemented to optimize the arm for all possible screen positions.
Download the application sheet for more information.
The above mentioned applications are configurations based on our standard medical carts. These standard carts are modular in design, allowing to create any configuration according to customer specification. This means that the displayed cart configurations can be adjusted as desired. This includes for example removing or adding a shelf, bottle bracket or other components. In case a desired item is not part of our standard product range, it is also possible to deliver custom made parts. In this case we can design the required item, and produce this design for you. Please contact our sales department to discuss the possibilities.
---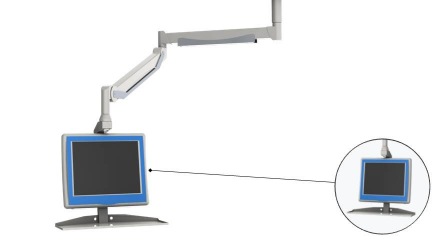 Anschlussstück für Tastatur und Monitor
Maßgefertigtes Bauteil für Wand- oder Deckenmontage
Griff an der Unterseite
Aufklappbare Tastaturablage und kippbare Monitorbefestigung
Zusammensetzung
Geen samenstelling beschikbaar, kies een andere afbeelding.
Die oben ausgewählte Konfiguration besteht aus den nachfolgend aufgelisteten Teilen. Für weitere Informationen empfehlen wir die verfügbare Dokumentation auf der Registerkarte "Downloads". Für ein unverbindliches maßgeschneidertes Angebot können Sie jederzeit auch Kontakt mit uns aufnehmen.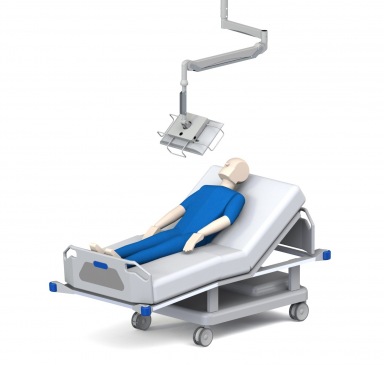 - Decken Arm mit Entertainment-System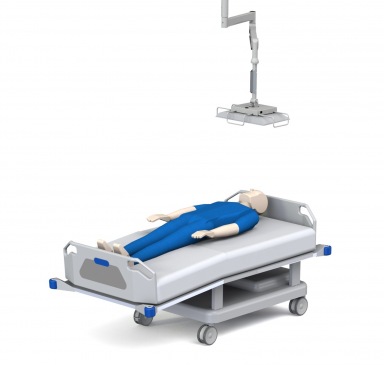 - Decken Arm mit Entertainment-System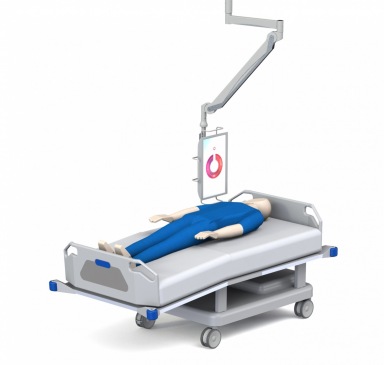 - Decken Arm mit Entertainment-System